Why does my tyre pressure warning light come on in the snow?
Driving
5 min read
Driving through the snow and ice can be a traumatic enough experience for most of us, and so the thought of getting a puncture while you're miles from home in difficult weather doesn't even bear thinking about!

Worryingly, however, large numbers of motorists will notice the tyre pressure warning lights in their cars suddenly come on when driving in the winter. Don't reach for your phone and ring for breakdown assistance just yet though, as it could just be the cold wreaking havoc with your vehicle.
Does the weather affect tyre pressure warning systems?
More accurately, the weather can have a big impact on the pressure inside your tyres themselves. When the temperature outside changes, so too does the pressure inside your tyres.

Cold air is denser than warm air. This means that when the temperatures drop, the pressure in your tyres will also drop which can cause tyre pressure warning systems - which constantly measure the inflation of each tyre - to trigger.
It's been cold outside for ages, why is this happening now?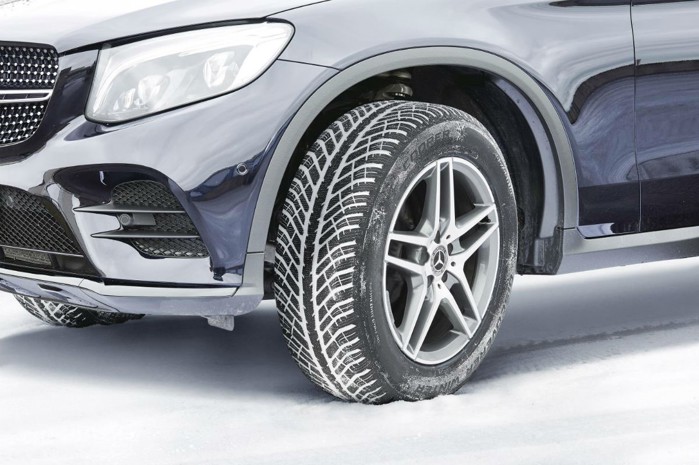 As you drive, friction between your tyres and the road will cause the tyre rubber to heat up, warming the air inside the tyre and causing it to expand.

However, driving through snow, ice and slush will cool the tyre rubber and lower tyre pressure, particularly if you're driving slowly or stuck in standstill traffic in the bad weather where your tyres won't have enough of an opportunity to heat up.

Vehicles which are left outside overnight will also be more affected by cold weather than those that are stored in a garage.
What do I do if my tyre pressure warning light comes on?
Whether you suspect it's a result of the cold weather or of a genuine puncture, the most important thing to do is to not ignore your tyre pressure warning light if it comes on.

Even if you don't have a puncture, tyres which are under-inflated can be dangerous to drive on as they will negatively affect the handling of your vehicle; something that nobody wants when trying to navigate through a frozen road.

If you're able to get to the nearest service station you can check the pressure in your tyres there and, if they're under-inflated, top them up to the correct level. You'll be able to find the recommended cold weather tyre pressure for your specific vehicle in your owner's manual.

If you live in a more rural area or if you're far from a service station, we would recommend picking up a portable tyre inflator. These can be plugged into the 12v socket of your vehicle so you can inflate your tyres to the correct level anywhere and can be bought for not much more than £10.
What if I think I have a puncture?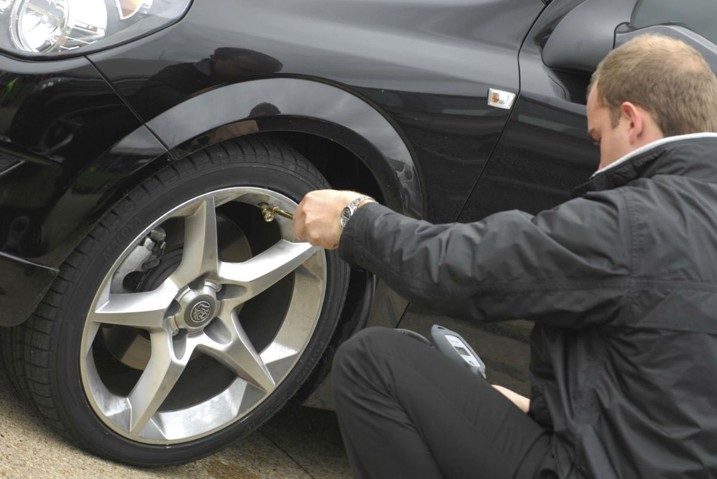 However, the winter weather also brings with it a number of different hazards, not least an increase in the number of potholes on the roads which can wreak havoc on your vehicle.

If you're in any doubt about the condition of your tyres and wheels or if you suspect you have a genuine puncture and you're not sure whether or not it's safe to drive on, we'd recommend calling for help; either from a professional or from someone you know and trust.

Breakdown cover can be extremely useful to have on your insurance policy particularly over the winter months for this exact reason. Learn more about breakdown cover on our car insurance page.
If your car breaks down or suffers a puncture, most breakdown assist policies - including AbbeyAutoline's - will cover you for on-the-spot repairs or for the cost of having your vehicle towed to the nearest garage or service station.
Thanks for your feedback!