Christmassy drinks anyone? We have our top 5!
Living
4 min read
Ward off those winter chills with these delicious hot drinks for all you drivers out there over the festive period. 
We have picked our top 5 non-alcoholic hot drinks that are perfect for cosying up with around the fireplace this holiday season and will definitely get you into the spirit of Christmas! 
Earl Grey Not Hot Toddy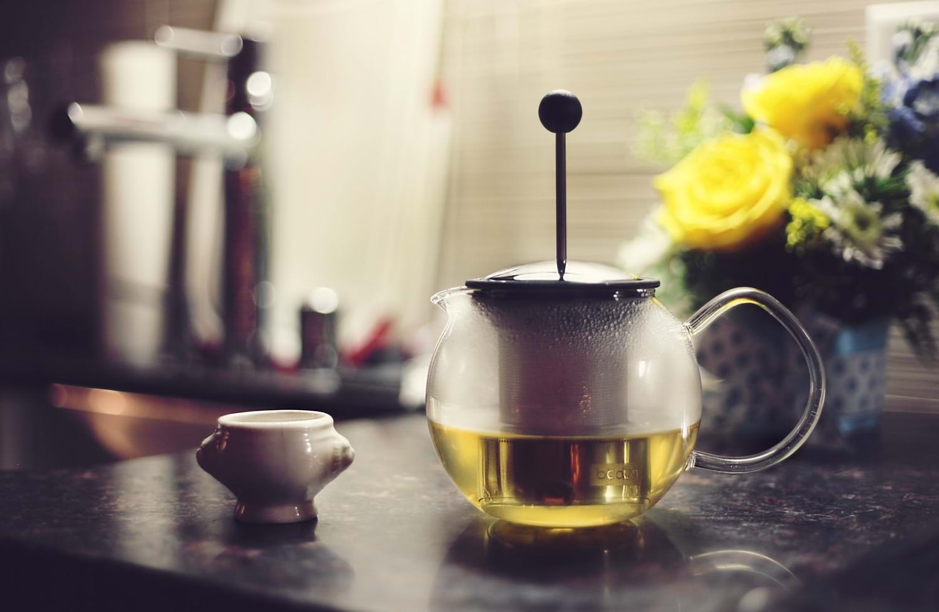 A wee non-alcoholic hot toddy is the go-to winter warmer and using Ear Grey – the most of elegant of citrus fruits – will be perfect to warm up those frozen fingers!
Ingredients - Serves 1
1 bag Earl Grey tea
235ml boiling water
2 tbsp fresh lemon juice
Honey
1 thinly sliced lemon wheel, to serve
Place the tea bag in a mug. Cover with the water and steep for 4 minutes. Remove the tea bag without pressing on it and add the lemon juice. Stir gently with a fork. Add the honey for taste and serve with a lemon slice. 
Deluxe Hot Chocolate 
There are moments when only hot chocolate will do and making it with actual chocolate as opposed to cocoa powder is the trick. Perfect for those cold winter nights! 
Ingredients - Serves 4-6
600ml milk 
142ml pot of double cream 
100g of chopped chocolate 
Handful of marshmallows 
Pour the milk, double cream and chocolate into a pan. Bring gently to the boil, whisking until smooth. Top it off with marshmallows and little grated chocolate. Perfecto!
Non-Alcoholic Mulled Wine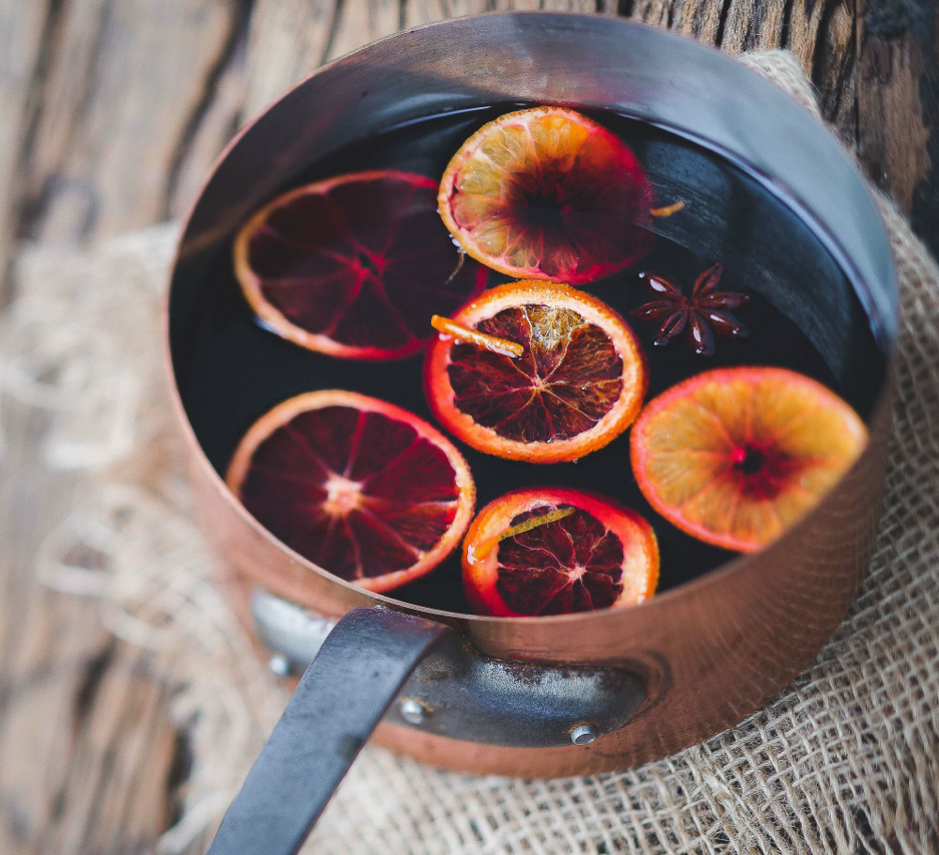 Mulled wine simply tastes like Christmas in a glass. Make mulled minus the alcohol with this fruity recipe and just as warming as the real deal. With all the festive spices, it will also be enough to make your home feel and smell Christmassy.
Ingredients - Serves 6 
500ml pomegranate juice
25g golden caster sugar
Handful of frozen blackberries
250ml apple juice
1 cinnamon stick
1 star anise
4 cloves
3 black peppercorns
1 orange, quartered 
Pour the pomegranate juice, sugar, blackberries and apple juice in a pan. Add the cinnamon, star anise, cloves, peppercorns and orange. Heat gently until simmering. Taste for sweetness, then strain into heatproof glasses.
Peppermint Cocoa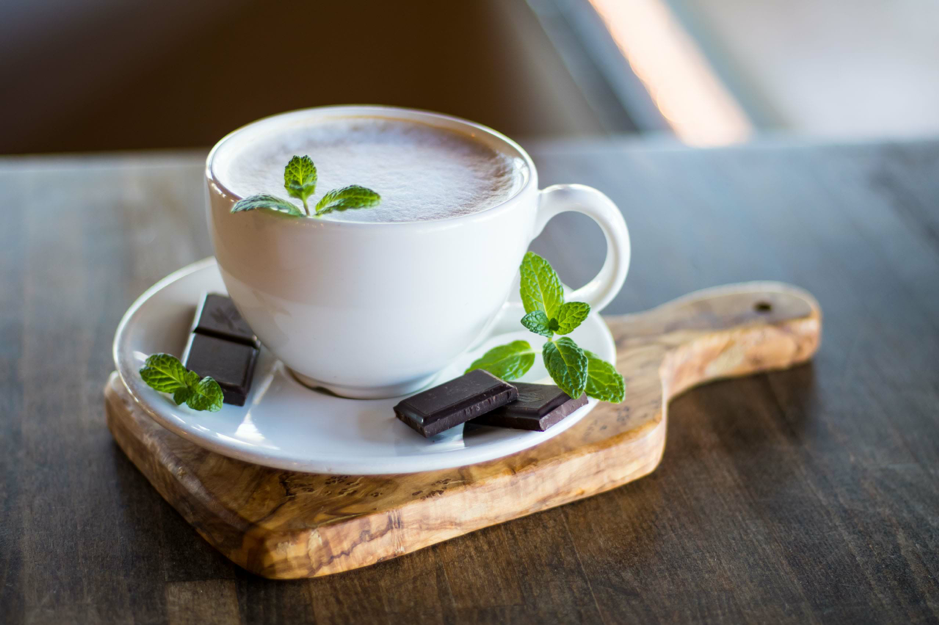 It's a warm hug in a mug that tastes like your drinking After Eights, YUM!
Ingredients - Serves 4 
1/2 cup cocoa powder
1 quart milk
3 ounces semisweet chocolate chips
1/4 cup crushed mint candy canes
Pour the milk and cocoa powder in a pan and gently heat and then gradually stir in the chocolate chips and mint pieces. 
Chai Tea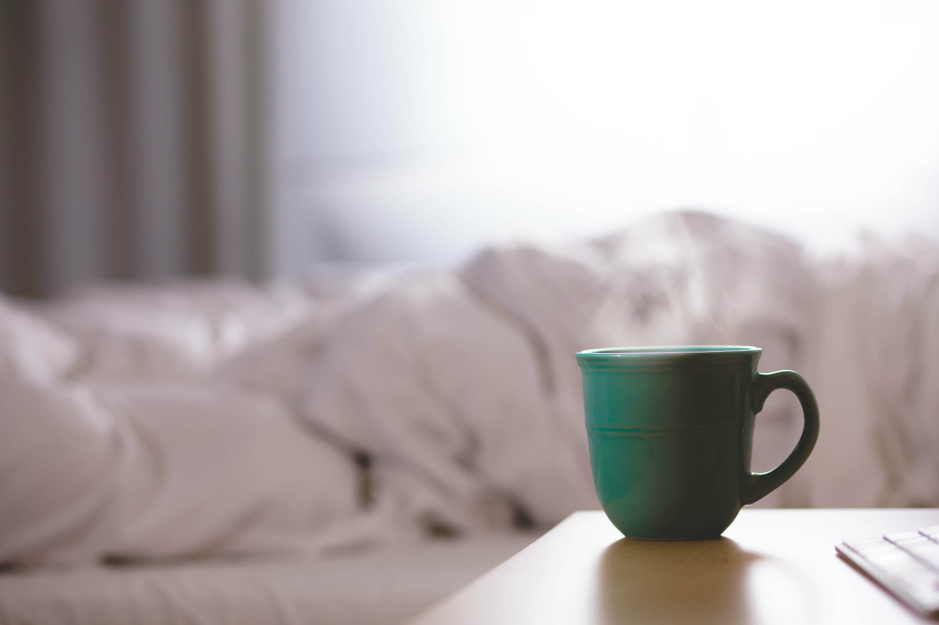 A blitz of spices, chai tea is the essence of Christmas with strong scents of cinnamon and nutmeg. 
Ingredients - Serves 2 
2 Mugs Milk
2 tea Bags 
6 cracked cardamom pods 
Half a cinnamon stick 
A grating of fresh nutmeg 
2 cloves 
2 - 4t sp of light brown soft sugar 
Heat the milk in a pan over a low heat. Empty the contents of the tea bags into the pan and add the cracked cardamom pods, cinnamon stick, nutmeg and cloves. Finally pour in the light brown sugar, add more if you prefer your chai tea sweeter. Leave to infuse but not boil for 10 mins. Strain into mugs and enjoy!
Thanks for your feedback!