How to prepare your farm for Winter weather
Farming
6 min read
Farming life can be extremely busy and while getting ready for winter may feel time-consuming, it is important that the correct preparations are made so you can protect your farm, your livestock and yourself.
As the old saying goes, "Fail to prepare, prepare to fail".  
Winter weather can be unpredictable from frost and snow to high winds and rain. Therefore, it is advisable to plan for these severe conditions well in advance. For instance, buy in grit and salt now instead of when the ice hits.  
Some of the main areas you should begin to prepare are as follows;
Safety
This can be easily forgotten when you are a busy farmer, but personal safety should always be front of mind. Here are some simple things to practise;
Ensure you wear appropriate clothing from thermal layers, Hi-Vis items to suitable footwear especially in cold and icy conditions.
Carry a torch with you at all times, as the darker evenings are setting in just after 4pm.
Always tell someone when you are heading out on the farm, let them know where you are going and how long you expect to be away.
Always make sure your mobile phone is well charged in case of an emergency you can call for assistance.  
It is advisable to have grit or salt in stock as icy surfaces are more common and access areas should be treated.
Machinery and vehicles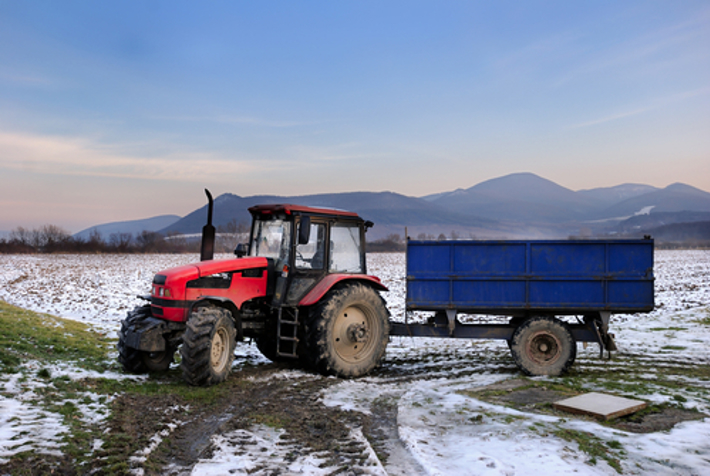 When conditions get severe it is important to try preventing machinery engines and radiators from freezing. This can be managed by carrying out a few simple jobs such as:
Try to get tractors and jeeps into enclosed sheds. 
Check anti-freeze in all vehicles.
In milking parlours, drain the plant after every milking. Keep all doors shut to avoid lines from freezing, a plastic sheet or insulation blanket may help milking machines from freezing.
Farmyards and buildings
This is important for personal access as well as vehicle and machinery.
If there are icy/snowy conditions, make sure to clear snow and use grit to allow vehicles to safely get access.
Ensure all building entrances are clear and well gritted. This is important for third parties and employees who are working around the farm. If they are injured, you could be liable.  
If you have a milking farm, make sure access for tankers is possible and again grit/ salt is used to treat slippery surfaces.
Livestock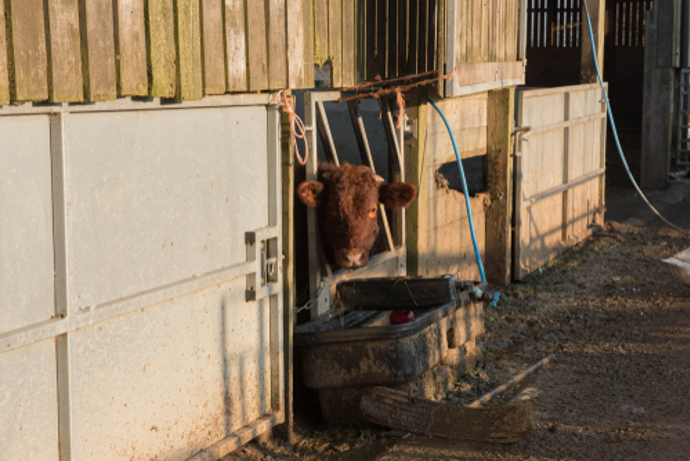 Livestock are a farmer's livelihood therefore it's important to ensure the correct measures are taken in severe weather conditions such as.
You have plenty of food stocked and a water supply available. In the event of frozen pipes, use alternative sources such as an old bath to hold water.
Take animals into the shelter if the weather is forecasting to worsen.  
Thanks for your feedback!